Hello Polit!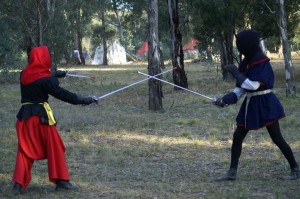 It is wonderful to see so much happening in the Barony at present!
I just want to mention a few things happening around the place. Firstly, as has been advertised the annual hall hire fee has been increased slightly to reflect the cost of our   new hall in Ebden Street, Ainslie. Individuals 16 years and over will be paying $60 a year. This allows use of the hall whenever it is open and covers insurance and hall hire for members. The $5 insurance levy for non-members continues as is. Additionally we are introducing a family rate. This will cover families consisting of two adults and one child between the ages of 5 and 16. Any other children between 5 and 16 in that family are free. As you can gather, children under 5 are free. Fee's can be paid at the hall in cash or you can find the details to make the payment electronically on the Reeve's page.
I am also undertaking research to enable SCA Politarchopolis to be registered as an association within the ACT. There are several benefits to this, one of the most important being gaining the ability to apply for government grants to support our activities.
Valentines feast was a roaring success with lots of good reports coming out of it, many thanks to the stewarding team for the night.  Coming up we have the Baronial Rapier Championship in May and the Politarchopolis Arts & Sciences Collegia in August.  Proposed events (event details still to be finalised) include Event in Box (June) Midwinter at the Manor (July), St Vitas Dance Weekend (September), the Baronial Heavy Combat Championship Tournament (October) and Fields of Gold towards the end of the year.
As always I invite members of the populace interested in running events to talk to me about them. All ideas are welcome and my door (or phone) is always open.
Best wishes
Semyon