Due to the inclement weather, today's tourney event has been postponed.
Andronicus will advise a new date as soon as they liaise with the university – hoping to reschedule for next week instead.
Twelfth Night in Politarchopolis seems to have been a success – great food, great company and much pageantry. We witnessed the Coronation of Ariston and Lilavati, our King and Queen, plus Eva's elevation to the Order of the Laurel and Clara being sent to Vigil for her Pelican.
There was plenty of archery, most of it novel – with twelve Christmas-themed targets on Saturday, and the slaughter of melons and other fruits during the feast. There was also serious archery on Sunday. There were heavy and rapier tourneys – the ice 'roses' were a hit, given the weather. We also witnessed two Guild of Defence prizes – Lady Zanobia is now a Free Scholar, while Gaspar achieved his Journeyman sash.
Lady Giana d'Amore was made a member of the Order of the Burly Griffin for her efforts in the arts and sciences, and Don Lorccan received a Burly Griffin in recognition of his Martial activities. Lady Angela Calici and Lord Basil Faulke are our two newest armigers – despite being part of the Society for the last twenty years or so…
All in all, it was a full and fun weekend. We hope everyone enjoyed themselves at least as much as we did.
In service,
Dame Joan, Baroness Politarchopolis.
It is a tradition in the Barony of Politarchopolis that we remember those have done service on our Guard. In recognition of their support, anyone who has served as Guard or Sergeant is granted a Pension in perpetuity.
The Pension, as specified in the Book of Ceremonies, is a donation of alms, once yearly, to any Pensioner who will present themselves at our court on the Feast of St Valentine.
Although the Feast this year is to be celebrated somewhat later than usual, we encourage all our brave Pensioners to attend if they may, and receive at our hands their due.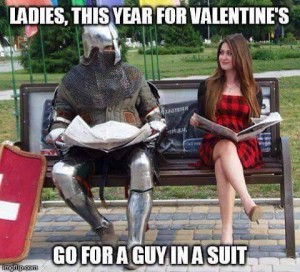 Judging by the current calendar of Politarchopolis this year, Quarter Courts will be expected at:
Valentines' Picnic and Regatta, 28th Feb
Elizabethan Street Markets, 30th May
Midwinter at the Manor, 15th August
Fields of Gold, 27th – 29th November.
Apart from Valentines', all these events are awaiting confirmation. Things could still change.
Due to the excessive heat expected today, the November Ultimate Fighter round has been postponed.
Keep an eye out for the new date. And drink lots of water. And stay in the shade.
Greetings, Politarchopolans,
With Quarter Day (Fields of Gold) rapidly approaching, this is a reminder that although our spies are everywhere, we still rejoice to hear from our populace.  If you feel that any member of our Barony, or any visitor from afar, is deserving of reward,  let it be speedily known.
Recommendations are best in writing. Email addresses for us and for the Crown are below.
politarchopolis@lochac.sca.org
crown@lochac.sca.org
Many thanks to those who have recently sent words speaking kindly of those around them; we are keeping a list…
Regards,
Joan, Baroness.
The new Baronial Archery Champion is Wintherus Alban. Huzzah!
Woe to any who would attack our walls, for they shall not advance within bow shot for the hail of arrows that will be.
Our thanks to Lord Sigmund for his year's exemplary service.
We congratulate all those who participated in this years' championship. It has been a lot of fun.
We had 20 archers in the field round of the championship today, and a number of observers. The picnic lunch was ample and scrumptious, and we were blessed with gorgeous weather and magnificent views.
There were six fabulous entries in the A&S competition, ranging from the practical to the delicious. There was poetry, there were bunnies, there were cupcakes, as well as a masterfully decorated bow rack and a token effort by the incumbent champion.
Lady Avril of Ambledune won the A&S with her perpetual banner, featuring archery motifs and space to record the personal colours of each of our champions past and present.
As Baron and Baroness, we were proud to witness the prowess of our archers, to see their creativity and to enjoy the hospitality of their table. It was also lovely to have other members of the populace turn out to enjoy the day with us. Thank you, and we hope to see you all again very soon.
Joan, Baroness.
This is a very limited guide, which I wrote a few years ago. It has been requested that it be published again, and that does seem a good idea.  There is much more which could be said, but if you are looking for a basic plan for how to behave at fancy events, this will do.  Hope it is helpful to someone!
…………………………………………………………………………………………………………………………………………………………………………………..
Considering the Royal Visit coming up VERY soon, here are a few words on SCA etiquette…
In the SCA, we have various levels of hierarchy, from Kings, nobles and merchants, right down to those who portray themselves as peasants. We all play at being medieval, and knowing how to behave in a medieval setting is part of that.
Deference towards one's social superiors was basic to medieval culture. It was very important to understand your place in the hierarchy, and your place was confirmed by the way people behaved towards you. There were many rules and customs about the way people should speak and move in each other's presence. In essence, it comes down to this – you served those more important than yourself, and expected service from those less important.
The peasant served the lord served the knight served the earl served the duke served the king. There was no shame in serving those higher up than yourself; in fact, it was an honour, and the road to honours.
Nowadays we all feel far more equal to each other, and there is much less formality in our dealings with other people. To recreate medieval life, we have to adjust our modern mindset. We don't expect everyone to behave perfectly. Just do your best to know the guidelines and observe them as much as you can.
In the SCA, we show respect to the holders of various positions. Some of these have obvious medieval status, such as Baronesses or Kings. Other positions are administrative, such as Seneschals and Reeves. All the people filling these positions are working very hard to make the game better for all of us, and they deserve our respect. However, the ceremonial ranks get extra deference at events, because that enhances the game for everyone.
If you met a real live king, would you jostle him out of the way to get at the food? Certainly not! That would just be rude.
As a newcomer to the SCA, it can be hard to know what is expected, especially if you haven't been to 'important' events before, where formal courts are happening and everyone is on their best behaviour. So, for those who may be a little unsure, here are some basic notes on SCA etiquette…
The King and Queen are top of the heap (followed by the Crown Prince and Princess if they have been chosen). Under them come the landed Barons and Baronesses – that's Joan and Crispin for Politarchopolis. There are some other levels, but they are much less of an issue.
The King and Queen are addressed as "Your Majesty", the B&B as "Your Excellency". Everyone else can generally be addressed as "my Lord" or "my Lady", and you won't go too far wrong.
There are conventions about how people behave around the 'Pointy Hats' – that's anyone with a crown or coronet (coronets are like crowns, but less so). Whenever you pass near these people, you should bow or curtsey. When you approach them (or they approach you), curtsey again before conversation begins.
Anywhere there is an official spot set up for the Pointy Hats, bow when you pass it. Even if no one is there! This includes their dinner table – if you are passing within about ten feet of it, bow to the pointy hatted ones. Even if no one is sitting there, bow just the same. (If they are there, be extra polite!) The same goes for thrones, indoors and outdoors.
Remember that Pointy Hats have a lot of work to do at an event – they're not just standing about looking pretty and receiving curtseys! They have to attend meetings, arrange courts, deal with all kinds of problems while you are having fun. And look good at the same time. And keep their tempers. So…
If Pointy Hats are talking to someone, don't interrupt – it's quite likely they are having a vital meeting. Wait and see if it's okay for you to join the conversation. Pointy Hats usually have various people looking after them at an event – guards, ladies in waiting, chamberlains, pages. If you want to ask something, hand something over, or just socialize, try approaching one of their attendants. The attendants may be able to solve your problem, and will have some idea whether the Pointy Hats have time to talk to you just then.
Give the Pointy Hats precedence – this means they get first go at the food (they probably have people to arrange this). They also go through doors ahead of ordinary folk, and are seated first. It is polite to wait for permission before seating yourself in their presence. It is okay to ask for that permission.
Give them some privacy – if there is a room or a tent set up for their use, keep out unless you are asked in. Find somewhere else to dump your gear. If you are invited in, don't overstay your welcome. They may need to chat privately with somebody, or just get away from everyone for a short time.
During court, or at the beginning of a meal, everyone will stand until the Pointy Hats are in place. As they pass through the hall, everyone bows. After the Pointy Hats are seated, the populace will be told they can also sit. Likewise at the end of the meal or court, everyone should stand (and bow) while the bigwigs leave the area. During the event, there should be lots of bowing and scraping every time anyone goes near a Pointy Hat – or near their thrones.
It's not so hard really. Just take note of anyone with a crown or coronet, remember to bow any time you are near them, and give them some space to do their jobs.
In service,
Joan Sutton
Greetings, Politarchopolis!
As Midwinter approaches, the Barony is preparing to play host to the Crown and Kingdom. It is customary to offer taxes to the Royals on such occasions, and in true feudal style, we would like to collect these taxes from among our populace. 🙂
If you are relatively new to the Society, 'taxes' usually take the form of small gifts which the Crown can re-gift at their pleasure. They should be easy to store and transport – not too heavy, not too bulky, not too fragile, non-perishable. They can be any small medieval thing you have made or purchased.
These items need not cost much, but they should be worthwhile gifts. Think about what you would like to receive, if the King or Queen were to give you a thanks token.
Suitable choices include: small items of jewellery, cords (at least 90 cm long, in all colours), lengths of lace or braid, pouches, buckles, calligraphy tools, small books, beads, trinket boxes…there are lots of ideas.
Taxes should be given direct to your Baron and Baroness – if you wish to contribute but don't see us regularly, message us and something can be arranged.
We have a few weeks before Midwinter, so we look forward to seeing plenty of tax revenue between now and then!
Regards,
Joan and Crispin. 
starting at Fields of Gold 2013
Champions –
Heavy – Lord Gabriel van Dorne
Fencing – Lord Clement Valentin der Spieler
Archery – Lord Sigmund Spelman
Arts and Sciences – Lady Alexandra Hartshorne
Guards –
Baroness Alesia du Cheval Blanc (Sergeant)
Lady Conciata Delacita Delvecchia
Lord Robin of Ambledune
Attendants –
Mistress Isobel le Bretoun
Violet Fleur
Lady Elisabeth Saunders
Isabella ni Paiden
Art – Arthur
Science – Scientia
As at May 2014:
Champions –
Heavy – Lord Ben the Undecided
Fencing – Don Francois Henri Guyon
Archery – Lord Sigmund Spelman
Arts and Sciences – Lady Alexandra Hartshorne
Guards –
Sir Ysambart Courtin (Sergeant)
Lady Conciata Delacita Delvecchia
Lord Robin of Ambledune
Attendants –
Lady Elisabeth Saunders
Violet Fleur
Jack Argent
Saffiya Fiore de Rabatta (Cup-bearer)
Art -Arthur
Science – Scientia