Baronial monthly meeting is scheduled for this Sunday, May 4th, between 2 and 3pm at the Ainslie Scout Hall, cnr Ebden and Hassall Street, Ainslie.
Officers who are unable to attend are asked to provide the Seneschal with a brief update.
There will be important info on how we need to manage event financials, so stewards for upcoming events may want to attend, or make sure to check the minutes when available.
Sorry for the late notice! We are all trying to keep meetings regular and well advertised, but Festival happened. Hopefully, from June we will be back on track for meeting on the second Sunday each month.
Politarchopolis Baronial Meeting
March 16 2014
 Meeting opened 2:10 pm, with apology from Simon who was running late.
 – Baronial reporting completed recently. Yay!
 – process regarding fourth peerage complete, no published results as yet.
 – Other Baronies –
Stormhold – selection process underway.
Rowany – Miles and Ameline announced as successors, invest in May.
Innilgard – Eva and Yevan selected, invest before Festival.
 – Officers –
We have one applicant for each of the open officerships. All current applicants have been found acceptable. Their names will be sent to Lochac Seneschal, and once announced, there will be a commentary period of two weeks for the populace to make any opinions known. Each of the applicants present made a brief introduction to the meeting. Proposed officers are:
Naomi (Muirghein) – A&S
Niall – Marshal
Leta and Alexandra – Chronicler and Webwright
Luke (Gabriel) – Hospitaller/Chandler
Lorcan – Captain of Fence
Catherine Connor – deputy for whoever needs one (possibly Luke at this time)
Shona (Iseldis) – Chirurgeon
 
– Hall issues-
There have been several occasions recently when the hall has been found dirty or not properly locked up after our sessions. There are extra charges to the Barony for cleaning, air conditioners left running etc. Extra vigilance is required!
The last people using the hall or park must take responsibility for leaving the premises as it should be.
Unscheduled visits by other hall users could be contributing to the problem. We need to be certain our group is shutting everything up properly.
Simon is to prepare a checklist poster which will be prominently displayed in the hall.
Suggestion we keep a record each session of the hall status, so we have proof if needed.
 – Baron and Baroness-
Next event is 30th Anniversary Feast of Fools (29th Mar). Come along!
Roll of arms has been updated as far as currently possible. Yay! Thanks to those who have contributed. Keep sending in corrections and updates if you have them.
 – Festival-
Baronial Brunch at Festival – pancakes and basic condiments will be provided for all who wish to take part. Held in Polit Central campsite on the Sunday morning.
Niall is to be knighted on Monday at Festival. Open vigil will be held at Morales Beaumont on Sunday night, after the Fighter Auction.
 Polit Central campsite meeting scheduled for today no longer required, therefore cancelled.
 – Food Safety Legislation –
Members of the Barony who would like to receive training as Food Safety Officers should contact the Seneschal. A number of people will be sponsored, so we have people available for every event.
Interest already indicated by Brigid, Helouys, Catherine Connor.
 – Working with Vulnerable People-
Anyone working with minors (marshalling, running a class etc) will need to have a WwVP card. The check is free for volunteers, but requires filling in a form, providing passport photos and witnessing by a JP.
Use the Seneschal's details as contact info for volunteer organisation.
Simon to post information and links to paperwork on the website and email list.
 – General Business –
More advertising for meetings needed. This meeting was announced in the minutes from the previous meeting, but was not widely publicised in the leadup to the actual day. Info needs to be sent to email list, website and FB group. Simon undertakes to ensure this is better managed in future.
 Rachel (Liadan) wants volunteers to help with running her A&S event.
 Helouys – thanks for attendees at beginners dance session today. All welcome to future sessions also.
 Ulric – novelty archery shoot coming up, as there is a fifth Sunday in this month. "Winter" archery targets are at 20, 15 and 10 yards. Sunday 30th March, Tuggeranong Archery Club.
 Meeting closed 2:58 pm. 20 people attending. Minutes taken by Joan.
The next Baronial Meeting should be at 2pm, Ainslie Hall, Sunday 13th April.
Good evening,
a reminder that the Baronial meeting will run between 2 and 3pm on Sunday afternoon at the Ainslie Scout Hall on Ebden/Hassall Streets.  Hall usage, fundraising, officer duties and newcomers groups are due to report back with proposals for final reporting as well as standard officer updates.
Posted on behalf of Seymon, Seneschal
Hello Politarchopolis.
This will be a fairly long missive so let's begin with the housekeeping, namely the minutes from the last Officer's meeting.
We discussed setting a more regular meeting date and it has been decided that we will look at either 4 or 6 weekly meetings, probably on a Sunday afternoon before training and A&S. The Wednesday evening meetings have too much potential for conflicting with other hall users and we have the hall from Midday on a Sunday so there's no real reason for not having it then. A final decision will be made at the next officers meeting and you will all be updated then.
Speaking of which the next officers meeting will be held on Sunday the 16th of Feb 2014, it was decided that due to the Christmas/New Year break a January meeting was probably pointless.
It was decided to have a Baronial planning day on January the 5th 2014 at the park next to the hall. This is an informal, picnic lunch and discussion hosted by myself and facilitated by Anne de Tournais. Essentially bring a blanket or chairs, whatever food and drink you'd like and we'll sit around for an hour or so and talk about the barony and where we'd all like it to go. Everyone will have the same ability to talk about issues or ideas and I am sincerely hoping everyone will attend!
Finally, after a deal of research and a lot of thought it has been decided that the fee structure for the use of the Hall will change as of the 1st of January 2014. At present we pay $60 for a year. It has been decided that this will change to $30 a quarter OR $100 a year if paid up front. What this allows is access and use of the hall every Wednesday and Sunday, within the hours we hire it for. This also allows access to the storage room, use of the kitchen, toilets and as they become available other rooms within the facility. The decision to up the price wasn't taken lightly and we are working hard to ensure that activities and facilities will be worthy of the fee.
Please note that people who do not pay the hall fee as above will still be required to pay a fee per attendance to cover the insurance. As you can see if you a regular hall user your $30 a quarter is far cheaper than paying on an ongoing basis.
As an offshoot from this, a reminder that everyone who attends and does ANY SCA type activity in the hall or in the park is required to sign the site waiver. Tyg and Wendy have been working hard to ensure all people are signing and if needed paying but it is also the responsibility of people attending to ensure they are complying with the rules. Failure to do so will result in either myself or the steward of the event asking you to leave. Stewards have a delegation from the Seneschal to exercise those powers and they will do so. This is for the benefit of the group as a whole and as the Seneschal it falls on me if something goes wrong. I would rather everyone be covered and protected.
As you may be aware there is new legislation in effect regarding the preparation of food for sale and the requirements of those people doing so. I am currently examining this and am seeking advice from the ACT government as to what we would be required to do in order to comply. I am hoping to have an answer very shortly. In the meantime I would like to ask for people who might be interested in being trained in the relevant skills and performing such a role within the group to please contact me at the seneschal's email address.
Also I would encourage any member of the populace who teaches, whether it is fighting, archery or A&S to apply for their working with vulnerable people checks. It's free and easy to do. At the moment I have received advice that we are exempt as we fall under the sporting groups' classification. This however ends in November 2014 and we are going to have to comply with the legislation if we want to be able to run activities where children want to participate. Again contact me if you have any questions!
The schedule for next year is already looking wonderful. We have in no particular order 12th night, Valentines*, Border War, Canterbury Fair, Rowany Festival, St Vitus*, Midwinter Coronation*, GSG, GNW, Midwinter at the Manor*, The Polit A&S collegium*, Spring War, Fields of Gold* not to0 mention 2 Crown tourneys and another Coronation! Those events with asterisks next to them at held here in Polit and all of them promise to be fantastic. If any of you want to help the stewards for them in any way I am sure they would relish the assistance.
This New Year is also going to be replete with trainings, arts and sciences and gatherings at the Baronial level and I for one am looking forward to seeing many of you at them.
As a last piece of business let it be known that the following Officers positions are available. Chandler, Chirurgeoun, Lists and Webwright. Also in the New Year it is likely that the Marshall, Chronicler and A&S officers' positions will become vacant. Any expressions of interest in these roles may in the first instance be sent to me and I will forward them on to the relevant Kingdom Officers with copies to the Baron and Baroness.
In closing, from myself and the rest of the Baronial officers I want to wish you all a very Merry Christmas and a safe and prosperous New Year. As always I am available via email or phone should anyone wish to discuss anything, please be advised that I won't take phone calls after 9pm.
Yours in Service
Semyon Drakon
Seneschal
Seneschal.polit@gmail.com
Hello all.
I would like to announce an officers meeting for next Wednesday the 11th of December at 7 pm, at the Ainslie Hall. I intend to discuss a more regular schedule for meetings, modification of the hall hire fee's and next years schedule of events. Please feel free to attend.
Semyon
Seneschal
Hello Polit!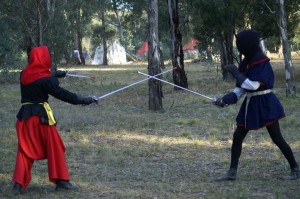 It is wonderful to see so much happening in the Barony at present!
I just want to mention a few things happening around the place. Firstly, as has been advertised the annual hall hire fee has been increased slightly to reflect the cost of our   new hall in Ebden Street, Ainslie. Individuals 16 years and over will be paying $60 a year. This allows use of the hall whenever it is open and covers insurance and hall hire for members. The $5 insurance levy for non-members continues as is. Additionally we are introducing a family rate. This will cover families consisting of two adults and one child between the ages of 5 and 16. Any other children between 5 and 16 in that family are free. As you can gather, children under 5 are free. Fee's can be paid at the hall in cash or you can find the details to make the payment electronically on the Reeve's page.
I am also undertaking research to enable SCA Politarchopolis to be registered as an association within the ACT. There are several benefits to this, one of the most important being gaining the ability to apply for government grants to support our activities.
Valentines feast was a roaring success with lots of good reports coming out of it, many thanks to the stewarding team for the night.  Coming up we have the Baronial Rapier Championship in May and the Politarchopolis Arts & Sciences Collegia in August.  Proposed events (event details still to be finalised) include Event in Box (June) Midwinter at the Manor (July), St Vitas Dance Weekend (September), the Baronial Heavy Combat Championship Tournament (October) and Fields of Gold towards the end of the year.
As always I invite members of the populace interested in running events to talk to me about them. All ideas are welcome and my door (or phone) is always open.
Best wishes
Semyon
I have created a very short survey that I would encourage you to participate in, relating to hall and storage options for Politarchopolis. It is found at:
http://www.surveymonkey.com/s/M9MZ862
It also asks what days/times we should hire on a regular basis.
It is your chance to have your say with what happens. You have until
5pm on Thursday 8th November to respond before the survey is closed.
If you have any questions, don't hesitate to ask.
Thank you,
-Ceara Shionnach
Politarchopolis Seneschal
Some History:
Ragnahildr has kindly looked into alternative hall/storage
arrangements for Politarchopolis.
Address: Corner of Hassall Place and Ebden Street, Ainslie. One block
from Ainslie shops.
Hire price includes a 2.5m x 3.7m storage space.
The hall is larger than the Haig Park Hall, especially considering
that a third of the Haig Park Hall is marked off for the childcare and
is unusable by Politarchopolis.
Currently, Helouys has paid storage organised for the Barony until
December 2012. After that time we will either be required to pay more
to retain it (a very costly option), or move the Baronial stuff to a
different location.
The Ainslie Hall has offered similar fees, charges and conditions as
the Haig Park Hall (including the larger storage area).
Paid storage is currently costing the Barony $170 per month, on top of standard hall hire.
Questions and Answers
Question: I don't use the hall or storage for my stuff – why should the Barony pay for this?
Answer: The Barony owns many items, including but not limited to:
kitchen utensils and equipments,
banners, regalia and other decorations,
thrones,
list fields,
list trees,
loaner armour,
chairs, and
fold-down tables.
These items belong to the Barony, no individual person or group owns them. It is unfair to expect that one person or group should be responsible for storing these items. Storage is currently costing the Barony $170 per month, which is not sustainable in the long term.
Question: What is the Ainslie Hall floor like?
Answer: Floor is wooden on pillar foundations – not slab.
Question: What about the outside surrounds – is there enough space for heavy and rapier training?
Answer: There is lots of green space and shaded space. The parking is not as sophisticated as the Haig Park Hall.
Question: What is the kitchen like?
Answer: The kitchen is very basic. The kitchen in Haig Park Hall is also very basic, and is not usually used for feasts at present (only for reheating food for pot luck feasts, usually).
Please be aware that the next Baronial Council Meeting is on Wednesday 28th March.
The meeting will begin at 7.15pm and will be held at the Australian National University (ANU), Copland building, room GO29. All are welcome to attend (directions to the venue are outlined below).
Officers – as this will be the first time I chair this meeting, could you please ensure that you either attend this meeting or, if you are unable to attend, email me an update for the month.
Regards,
Ceara inghean Lachtnan Ui Sionnach
Politarchopolis Seneschal
Directions to Copland GO29:
A map of the ANU can be found by following this link: http://campusmap.anu.edu.au/largemap.asp. Copland is building 24, which is in the top right hand corner of grid F2. To get to the closest parking, turn off Barry Drive onto Kingsley Street and take the last left turn.
If you require any further directions, don't hesitate to ask me.
I thought I would include this information so it can be easier to find,
Due to two factors increased hall hire and increased use costs of the Haig park hall are going up, hence the introduction of patronage, give as little or as much as you can the amounts listed are more of a benchmark rather then a requirement.
The first level is a Benefactor, with a donation of $40. Benefactors will receive a certificate.
The higher level of patronage is a Partisan, with a donation of $100.
To register any payment for Patronage email ysambart@gmail.com to ensure you are noted.
Patronage should be paid for by cheque or cash to
SCA Politarchopolis
PO Box 6876
Charnwood ACT 2615
or
receipted cash payment to the Reeve. Any queries or requests for clarification should be addressed to ysambart@gmail.com