A Call for Volunteers for National Multicultural Festival Stall on Sunday 15 February 2015:
The Barony is participating in the National Multicultural Festival for the 3rd year in a row! The Barony tends to be a big hit with the public (we've previously won most engaging stall) and serves as a great lead in for the Newcomers' Event in early March.
The Festival is open to the public between 10am and 6pm with bump in and bump out occurring from 8.30 to 10 and bump out occurring after 6pm.  You can volunteer to participate at the stall here.  The list is in 2 hour blocks but you can choose to participate for longer if you wish.
What we need is for people to turn up in their best garb/gear for their favourite SCA activity, and engage with the public and just generally be awesome… be prepared to talk to lots of people and be in lots of photos.We're unable to permit combat activities, or provide food to the public at the stall. Please keep this in mind.
—-
UPDATE:
This year our stall is F5.  We are in between London Circuit and the Canberra Centre on the Jazz Apple Cafe side of Ainslie Ave.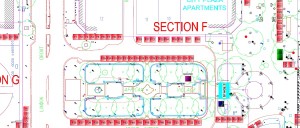 So in short: turn up in garb/gear to the stall, wander around and talk to people, answer their questions, let them take photos. Socialise. Look awesome. Be Awesome. Have fun.
We will have a display table so feel free to bring something for the table (it will be supervised).  Anne is also organising information flyers for the group, our activities and the upcoming newcomers event.
On the day you will need:  sunscreen, hat, drinking bottle/vessel.   Remember to check the weather and dress in your most fabulous weather appropriate outfit!