It is a tradition in the Barony of Politarchopolis that we remember those have done service on our Guard. In recognition of their support, anyone who has served as Guard or Sergeant is granted a Pension in perpetuity.
The Pension, as specified in the Book of Ceremonies, is a donation of alms, once yearly, to any Pensioner who will present themselves at our court on the Feast of St Valentine.
Although the Feast this year is to be celebrated somewhat later than usual, we encourage all our brave Pensioners to attend if they may, and receive at our hands their due.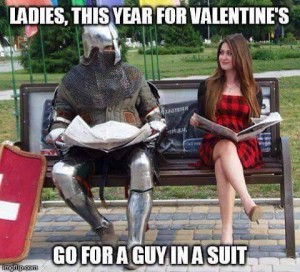 This is a very limited guide, which I wrote a few years ago. It has been requested that it be published again, and that does seem a good idea.  There is much more which could be said, but if you are looking for a basic plan for how to behave at fancy events, this will do.  Hope it is helpful to someone!
…………………………………………………………………………………………………………………………………………………………………………………..
Considering the Royal Visit coming up VERY soon, here are a few words on SCA etiquette…
In the SCA, we have various levels of hierarchy, from Kings, nobles and merchants, right down to those who portray themselves as peasants. We all play at being medieval, and knowing how to behave in a medieval setting is part of that.
Deference towards one's social superiors was basic to medieval culture. It was very important to understand your place in the hierarchy, and your place was confirmed by the way people behaved towards you. There were many rules and customs about the way people should speak and move in each other's presence. In essence, it comes down to this – you served those more important than yourself, and expected service from those less important.
The peasant served the lord served the knight served the earl served the duke served the king. There was no shame in serving those higher up than yourself; in fact, it was an honour, and the road to honours.
Nowadays we all feel far more equal to each other, and there is much less formality in our dealings with other people. To recreate medieval life, we have to adjust our modern mindset. We don't expect everyone to behave perfectly. Just do your best to know the guidelines and observe them as much as you can.
In the SCA, we show respect to the holders of various positions. Some of these have obvious medieval status, such as Baronesses or Kings. Other positions are administrative, such as Seneschals and Reeves. All the people filling these positions are working very hard to make the game better for all of us, and they deserve our respect. However, the ceremonial ranks get extra deference at events, because that enhances the game for everyone.
If you met a real live king, would you jostle him out of the way to get at the food? Certainly not! That would just be rude.
As a newcomer to the SCA, it can be hard to know what is expected, especially if you haven't been to 'important' events before, where formal courts are happening and everyone is on their best behaviour. So, for those who may be a little unsure, here are some basic notes on SCA etiquette…
The King and Queen are top of the heap (followed by the Crown Prince and Princess if they have been chosen). Under them come the landed Barons and Baronesses – that's Joan and Crispin for Politarchopolis. There are some other levels, but they are much less of an issue.
The King and Queen are addressed as "Your Majesty", the B&B as "Your Excellency". Everyone else can generally be addressed as "my Lord" or "my Lady", and you won't go too far wrong.
There are conventions about how people behave around the 'Pointy Hats' – that's anyone with a crown or coronet (coronets are like crowns, but less so). Whenever you pass near these people, you should bow or curtsey. When you approach them (or they approach you), curtsey again before conversation begins.
Anywhere there is an official spot set up for the Pointy Hats, bow when you pass it. Even if no one is there! This includes their dinner table – if you are passing within about ten feet of it, bow to the pointy hatted ones. Even if no one is sitting there, bow just the same. (If they are there, be extra polite!) The same goes for thrones, indoors and outdoors.
Remember that Pointy Hats have a lot of work to do at an event – they're not just standing about looking pretty and receiving curtseys! They have to attend meetings, arrange courts, deal with all kinds of problems while you are having fun. And look good at the same time. And keep their tempers. So…
If Pointy Hats are talking to someone, don't interrupt – it's quite likely they are having a vital meeting. Wait and see if it's okay for you to join the conversation. Pointy Hats usually have various people looking after them at an event – guards, ladies in waiting, chamberlains, pages. If you want to ask something, hand something over, or just socialize, try approaching one of their attendants. The attendants may be able to solve your problem, and will have some idea whether the Pointy Hats have time to talk to you just then.
Give the Pointy Hats precedence – this means they get first go at the food (they probably have people to arrange this). They also go through doors ahead of ordinary folk, and are seated first. It is polite to wait for permission before seating yourself in their presence. It is okay to ask for that permission.
Give them some privacy – if there is a room or a tent set up for their use, keep out unless you are asked in. Find somewhere else to dump your gear. If you are invited in, don't overstay your welcome. They may need to chat privately with somebody, or just get away from everyone for a short time.
During court, or at the beginning of a meal, everyone will stand until the Pointy Hats are in place. As they pass through the hall, everyone bows. After the Pointy Hats are seated, the populace will be told they can also sit. Likewise at the end of the meal or court, everyone should stand (and bow) while the bigwigs leave the area. During the event, there should be lots of bowing and scraping every time anyone goes near a Pointy Hat – or near their thrones.
It's not so hard really. Just take note of anyone with a crown or coronet, remember to bow any time you are near them, and give them some space to do their jobs.
In service,
Joan Sutton
Greetings unto the Populace,
With the New year approaching soon the Baronial Rapier Championship will be held on the 11th day of May along side the New Years/Mothers day Feast.
The feast will be a midday buffet feast run by Lady Helouys Le Poer, helpers will be walking around with food on trays and the Rapier Championship. The tournament with a short break in the middle with entertainment.
Details:
1200: Site and lists open.
1230: Food served.
1300: Court then Tourney.
1430: Small play.
1500: Tourney re-commences.
1600: Closing Court.
Specific Tournament info: Round Robin any item off hand defense.
Site Location: Ainslie Hall, Ebden Street
Event cost: Members $15
Non-Members $20
Children $10
Non-Member Children $15
The Steward, Lord Paidin MacLorkan asks that if there are any members of the populace that are able to assist for the event could they please contact him on devilwuvangel@gmail.com as soon as you can.
Bookings can be sent to devilwuvangel@gmail.com