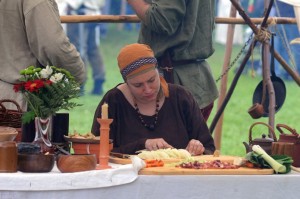 So you heard about the SCA from a friend, or you saw us at a demo or during one of our activities, and you'd like to dip your toe in and see if it suits you?
Excellent! That's exactly how we all started (except for any of us who were born into it) so it's a very fine way to start indeed.
Here's what you need to know!
About the SCA
What is the SCA? (coming soon)

A brief introduction to what the SCA is, how we started, and what we expect of our members.

Who's who in the SCA? (coming soon)

In the mean time visit the Contacts page.

Regular Activities:

Weekly meetings, arts and sciences, archery, fencing & heavy fighting practice

 
So I want to join in… what now?
Then you can…
Who are you in the SCA, and what do you have to do to get involved?
You can visit The SCA Newcomer's resource page for more information.
This page is aimed at helping newcomers to the Society for Creative Anachronism get started.