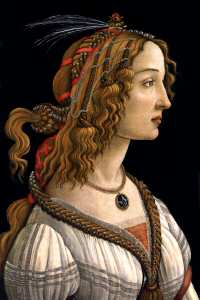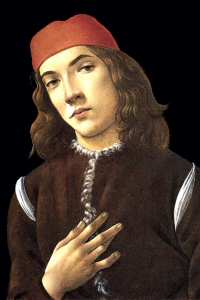 Join us for the coronation of the new King and Queen in a setting of political intrigue, invention and patronage of the arts to rival the city states of 15thC Italy.
Note: The feast is booked out, but tickets for the day, including Coronation, are still available.
Saturday venue: St Johns Church Hall, Constitution Ave, Reid ACT (10am to 11pm)
Sunday venue: Ainslie Scout Hall, Corner of Hassall and Ebden streets, Ainslie ACT (9am to 3pm)
People new to the Society and wondering-what-on-earth should contact our Hospitaller: Gabriel van Dorne, email
lukeswad@hotmail.com
Head cook: Kiriel du Papillon, ably assisted by the Politarchopolan Assault Catering Corps.
Event fees:
Adult Member: $50
Child Member: $25
Family rate: $130 (2 adults, 2 children)
Saturday Day (including coronation court, but not the evening feast): $25
Sunday only: $20
Add $5 per non member.
Add $10 per person booked after 22nd of June.
Add $15 per person if non-booked.
Please note: The feast is now sold out, but it is still possible to go to the day-part of the event.
---
Stop Press! A message from their Majesties:
Greetings unto the Populace of the Kingdom of Lochac from Alfar and Angharat

With sadness we announce that Duke Cornelius and Countess Elizabeth will be unable to continue as Crown Prince and Princess and step up as the next Crown of Lochac. We wish them well now and in the future.

However, the Crown must have successors that the Kingdom might grow. Therefore in accordance with Kingdom Law, and having consulted with the Kingdom Seneschal and Acting Society Seneschal, we hereby announce the following:

On the morning of Midwinter Coronation on the 5th of July will be held a Crown Tourney in the Barony of Politarchopolis to decide our Heirs.
This tourney will be open only to those who entered the lists at May Crown in Aneala. All those who are eligible to enter have been invited to do so.
As the potential competitors have very little notice to prepare, we will not require that both combatant and consort be present for the tourney and the Coronation.
The victor of the tourney and their consort (if present) will be crowned that evening.

Please direct any questions to us via royal@sca.org
Please propagate this message to your local lists.
Most importantly, please support the Kingdom and those who become our Heirs.

Angharat, Queen, and Alfar, King
---
Rough Updated Timetable:
Saturday:
10am: Rapier lists open.
10:30am: Rapier Tourney.
11:00am: Market – Contact the steward if you wish to have a stall!
12:30pm: Lunch – Lunch bags, plus hot soup and mulled apple juice (not included inside bag).
1:00pm: A&S Comps (see below).
1:00pm: Curia Regis – necessary so the rest of the schedule can go ahead!
2:00pm: Invocation Court
2:30pm: Crown Tournament
3:30pm: Victory Wreaths
4:00pm: Puppet Show.
5:30pm: Coronation Court
6:30pm: First Course: For Fortitude!
7:00pm: Intrigue!
7:30pm: Royal Court of [To Be Advised].
8:00pm: Second Course:  Because you are all too thin!
8:30pm: More Intrigue!
9:15pm: Desert. Yum!
9:30pm: A-hah!  No, wait…
10:00pm: Resolution!
11pm: Clean up.
Sunday:
9am: Knights' Meeting.
10am: Heavy and Rapier Tourneys.
10am: Archery (at
Tuggeranong Archery Club
, coordinated by Ulric of Ambledune).
10am: Pelicans' Meeting.
11am: Small Ball – a mixture of dances.
11am: Laurels' Meeting.
12:30pm: Lunch – Lunch bags, plus hot soup and mulled apple juice (not included inside bag).
1:30pm: Closing Court
3:00pm: Close and packup.
3:00pm: SCA Ltd special meeting.
4pm: Look, feel free to stay and do pickup fights, because this is our regular training venue.
6pm: Regular practice is usually done by now.  Because it's dark.
---
Arts and Sciences Competitions:
Kingdom A&S:
Court Garb (From any period, special attention to recreating all the layers)
Painted Furniture(Boxes, chairs, beds, etc)
Table Settings(Plates, cuttlery etc)
The WCoB competition is for Couched and Laid work.
Plus: The Lochac Laurels' Brewing Challenge:
The Brewing Laurels have set the brewers of Lochac a mighty challenge, namely to redact and brew a given period recipe. The results of their efforts will be judged at 3pm according to a detailed criteria, like against like, to discover who can produce the best and most period interpretation of said recipe. The winner will receive a beautiful hand turned wooden mazer. Details of the challenge can be found on the Brewers Guild website
http://brewers.lochac.sca.org/news