St Valentine's – All's Fayre in Love and Warre
To the populace do their Excellencies send greetings.
At their word we are hereby called to attend a day of tournament and an evening of feasting to mark the day of St Valentine. Attend you all, officers, householder, free citizen, collegian and members of the populous, for their Excellencies first event as hosts and the first Baronial quarterly*.
There will be a mixed rapier and heavy tournament during the day, more details to come.
An A&S mini-competition will be judged in the evening with entries under the general theme of Love and Warre. With bonus points awarded for entries which may fall under the rulings of the Valois Prize (as run by Whyte Companie last year) for combatants non-combatant entries and non-combatants combatant entries.
The feast shall be a duel between Aphrodite and Ares, foods of love and foods of warre. Stand you ready to take sides.
Details:
Date – 15th February 2014
Location – Corroboree Park Hall, Paterson Street, Ainslie
Times – Tourney from 1pm, Feast hall opens at 6pm
Cost – member $25, non-member $32.
Bookings – email to stval2014@gmail.com or 0423 658 386. Close 7 Feb.
*Baronial quarter day – their Excellencies have asked that one event a quarter be considered a 'main' event with a focus on honouring the populace.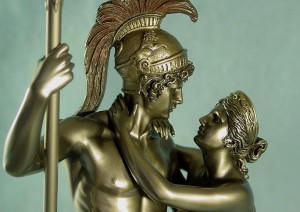 UPDATE: Wet weather plan for the daytime:
Wet Weather Plan – calling all owners of games! In the event that the rain does not ease sufficiently for fighting outside, there will be games held in the hall.
If there are enough willing participants the Battle Chess will be played. With bouts being decided via foot/arm/thumb wrestling, Rock Paper Scissors Alchemist Pope, or some other form of 'combat'. Participants will either nominate for Baron or Baroness's side, or through random allotment.