The time has come again for the Baron and Baroness of Politarchopolis to choose their new Heavy and Rapier champions.
Come and join us on the banks of Lake Tuggeranong to cheer on Polit's fighters or test your prowess against those vying to be the next Politarchopolis champion.
This event is a tournament and pot luck dinner event, please bring food to share. A bowl of stew is included in the potluck ticket price.
Please note the location of this event has changed to the Ainslie scout hall, it is no longer being held at the Tuggeranong Sea scouts Hall.
Where:
Ainslie Scout Hall – Please note the change of address
When:
16 June 2018
Ticket prices: 
Tournament and potluck (includes bowl of stew)
$18 per adult member + $5 for non members
18 and under are free
Tournament only:
$13 per adult member + $5 for non members
18 and under are free
To book please email Serena.rigaletti@gmail.com
Time Table
Event opens: 12pm
Opening court and fighter presentations: 12.30pm to 1pm
Fencing Tournament: 1pm to 3pm
Heavy Tournament: 3pm to 5pm
Stew Served (in the hall): from 5pm
Polit Champion Court (in the hall): 6pm to 6.30pm
– Old Champions step down, new champions chosen
Pot Luck Starts: 6.30pm
Event closes: 10pm
For good company over the Easter break, come to the Barking Beast tavern on Easter Friday.
A medieval tavern with silly songs, tasty pub food, and a few fun activities to go with the theme.
You are welcome from 1pm, and we're hoping to have sociable archery, fencing and heavy training.  Dinner will be about 6pm, then songs and chats around the campfire from about 8pm and wander off when you want.
BYO alcohol, chair and a rustic-style bowl, goblet, spoon and knife. There will be children's activities.
Some bedrooms, crash space and camping available for $5 (covers breakfast) – BYO bedding.
Where:
76 Barkers Lane, Yarra NSW
(near junction Hume & Federal highways; ignore your GPS if it says to
come via Parkesbourne Rd)
When:
Saturday, 31 March 2018
Cost:
$20 – Adult Members,
$15 – Concession,
Free – Under 16s.
Add $5 each if not SCA members
Booking:
Contact Cristoval (rhysh@webone.com.au )
**The Barking Beast (Beast Glatisant) is a camelopard from Arthurian
legend.  A camelopard is a long-necked beast usually native to Aethiopia
(where it eats acacias) and Okewaite (where it eats the acorns from the
very tops of oak trees).**
The Canton of Torlyon is celebrating Autumn with an afternoon of medieval games and a potluck feast. There will be archery, fencing and armoured combat. A plowman's lunch will be provided. Come and share the festivities and bring a dish to share for the feast.
When:
Saturday 7 April 2018, 11am to 10:30pm
Where:
The Yew, 66 McIntosh Circuit Murrumbateman NSW 2582
Cost:
Adult members $5,
non-members $5,
children free
Booking Contact:
Isobel and Alessandro, alessandro.isobel@gmail.com
In memory of Iarla Bran na torcdubh mac Brude, come and participate in activities of martial prowess at the Tournament of the Black Boar. And then, once the sun sets, enjoy merriment and deliciousness at the Feast of the Griffin.
Tournaments from 1:00pm – 5:00pm.
Feasting from 6:00pm – midnight.
When:
Saturday 26 May 2018
Where:
St John's Hall, Cnr Constitution Avenue and Anzac Park West, Reid.
Cost:
Full Event: $35 adults, $25 concession, $10 under 18, Children under 10 free
Feast only: $25 adults, $15 concession, $10 under 18, Children under 10 free
Day only: $10 adults, free for under 18s
Please add $5 insurance charge to any of the above prices if you are not a current SCA member.
Booking Contact:
Helayne Quynteyn on tobbfog@gmail.com
Bookings Close:
19 May 2018
A weekend of classes in pre-17C European dance, music, theatre and any other performing arts we can get. On the Saturday night there will be a feast and a ball, with interludes of other entertainment on the Saturday night. Lunch also served both days.
When:
18 – 19 August 2018
Where:
Yass Soldiers' Memorial Hall, 88 Comur Street, Yass, New South Wales.
Parking in Meehan St, just past the park.
Cost:
Full Weekend: $50 Adult, $10 child 10+
Feast & Ball only: $40 Adult, $10 child 10+
1 Day + Feast & Ball: $45 Adult, $10 child 10+
Children under 10 are free, but if you're booking don't forget to add them.
+$5 for at gate prices. +$5 insurance fee for non-members.
Booking Contact:
Joanna of the Beechwoods on joannaandmurray@homemail.com.au
Bookings Close:
Tuesday, August 14th 2018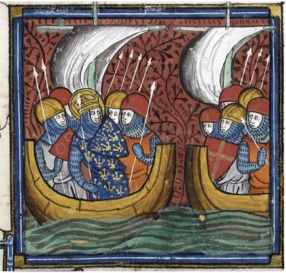 Invader or invaded, choose a medieval time,place and side. Enjoy a series of tournaments on the sea shore in the southern Adoran borderlands at George Bass Drive, Malua Bay Beach, Saturday 10 March.
A pot luck lunch on the beach at 12 noon and dinner at the Malua Bay tennis club at 7pm. Feast in the forest in the evening. This will be the first newcomers event for the local group.
Where:
Malua Bay Beach, George Bass Drive, NSW

When:
Saturday 10 March 2018
Cost:
$25 – Members
$30 – Non-Members
$70 – Family (Members)
$90 – Family (Non-Members)
$15 – Youth Members (10 – 17 year old)
$20 – Youth Non-members (10 – 17 year old)
Children under 10 are free
Bookings:
contact Astrid in Valsgarde 0410950598 or on cmedance@gmail.com
The Barony of Politarchopolis, in conjunction with the College of St Andronicus would like to invite you to our yearly event to introduce newcomers to the society! This is our annual event in order to give anyone who is curious a sampling of the best that our society has to offer, with the focus being on you!
This is the perfect event to come to if you are curious about anything and everything medieval. If you are interested in Game of Thrones, Vikings, or anything else pre-1602 CE, this is the group for you!
This magnificent event will include an opening and closing court, a feast, and through heraldic announcements and an array of medieval activities for the newcomers to sample. This will include a demonstration of rapier, a demonstration of heavy combat, medieval board games and examples of what we do within the society.
This is a under 18's friendly event and we welcome anyone who wishes to attend this event.
Please contact polit.hospitaller@gmail.com or the event organiser if you are a newcomer to organise clothing and feasting gear (plate, cup, crockery) as required.
Where:
Ainslie Scout Hall, Corner of Ebden and Hassall Sts Ainslie, ACT
When:
Saturday, 17 March 2018
Cost:
$25 – Adult Members
$5 – Newcomers (If it is your first costumed event)
$5 – Under 18s
Please add a $5 insurance charge to the above prices if you are a non-member.
Booking:
Book through the Online Booking Form

Schedule
4pm – Set-up
6pm – Event opens
6:15-7:15pm – Heavy & Rapier Rose Tourneys
7:30pm – First course
8:00pm – Court
9:00pm – Second course
10:00pm – Pack up
Between Court and the second course, we encourage all newcomers to wander around the hall and ask our members any questions they have
With our warriors returning from Rowany Festival, the Foundations of Armoured Combat Course will resume this Sunday (3rd of April) with our first practical training session. Anyone can come along, pick up a sword and learn the arts of medieval warfare.
We will revise the basic guard and stance, along with the warmup motion. A direct cut and ear to ear cut will be covered, along will shield defence against these cuts. Suitable for beginners, all equipment provided.
WHEN: Begins 3rd April 2016 at 1.00pm (classes run for an hour)
WHERE: Ainslie Scout Hall, Cnr of Ebden & Hassall Streets, Ainslie, ACT
COST: $20 for the entire course, free for paid students from the 2015 course.
Non-Members will need to pay $5 per session for insurance purposes (Membership options available)