When we asked the Kingdom of Lochac Facebook group what SCA values are, we got a fairly long list of answers, which you can see in the word cloud below.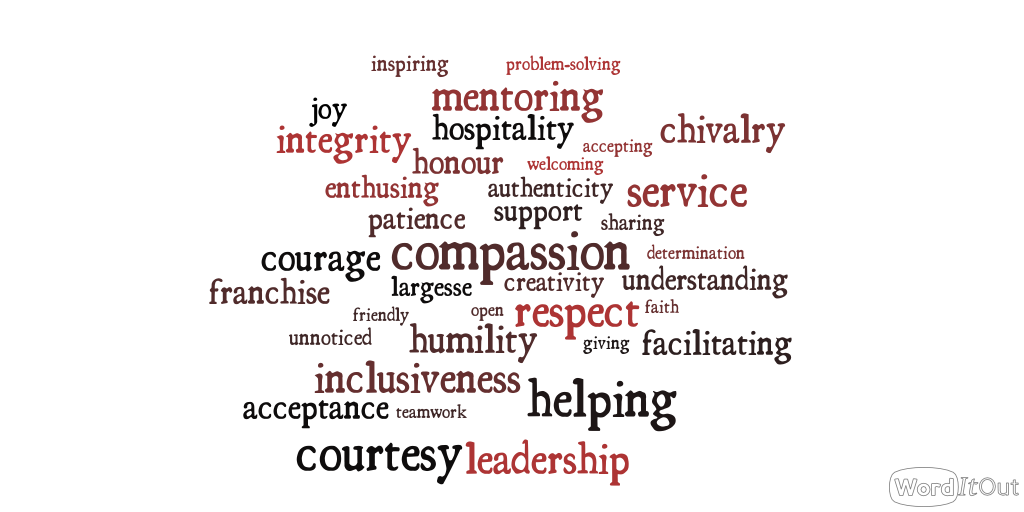 We also refer to some of these ideals in our awards ceremonies, particularly courtesy, chivalry, and service.
Courtesy is easy enough to explain: treating others politely and respectfully.
Chivalry is harder. Many of us don't define 'chivalry' – we just know it when we see it. But at its core, chivalry is about using your own power to benefit those with less.
Service is the backbone of our Society. Everything we do is done entirely by volunteers, who give freely of their time, effort, and skill for the benefit of others. Whether it's stacking chairs at the end of an event, or marshalling a force of dozens to keep the Kingdom's paperwork going, service makes the SCA world go round.