Politarchopolis Baronial Meeting
March 16 2014
 Meeting opened 2:10 pm, with apology from Simon who was running late.
 – Baronial reporting completed recently. Yay!
 – process regarding fourth peerage complete, no published results as yet.
 – Other Baronies –
Stormhold – selection process underway.
Rowany – Miles and Ameline announced as successors, invest in May.
Innilgard – Eva and Yevan selected, invest before Festival.
 – Officers –
We have one applicant for each of the open officerships. All current applicants have been found acceptable. Their names will be sent to Lochac Seneschal, and once announced, there will be a commentary period of two weeks for the populace to make any opinions known. Each of the applicants present made a brief introduction to the meeting. Proposed officers are:
Naomi (Muirghein) – A&S
Niall – Marshal
Leta and Alexandra – Chronicler and Webwright
Luke (Gabriel) – Hospitaller/Chandler
Lorcan – Captain of Fence
Catherine Connor – deputy for whoever needs one (possibly Luke at this time)
Shona (Iseldis) – Chirurgeon
 
– Hall issues-
There have been several occasions recently when the hall has been found dirty or not properly locked up after our sessions. There are extra charges to the Barony for cleaning, air conditioners left running etc. Extra vigilance is required!
The last people using the hall or park must take responsibility for leaving the premises as it should be.
Unscheduled visits by other hall users could be contributing to the problem. We need to be certain our group is shutting everything up properly.
Simon is to prepare a checklist poster which will be prominently displayed in the hall.
Suggestion we keep a record each session of the hall status, so we have proof if needed.
 – Baron and Baroness-
Next event is 30th Anniversary Feast of Fools (29th Mar). Come along!
Roll of arms has been updated as far as currently possible. Yay! Thanks to those who have contributed. Keep sending in corrections and updates if you have them.
 – Festival-
Baronial Brunch at Festival – pancakes and basic condiments will be provided for all who wish to take part. Held in Polit Central campsite on the Sunday morning.
Niall is to be knighted on Monday at Festival. Open vigil will be held at Morales Beaumont on Sunday night, after the Fighter Auction.
 Polit Central campsite meeting scheduled for today no longer required, therefore cancelled.
 – Food Safety Legislation –
Members of the Barony who would like to receive training as Food Safety Officers should contact the Seneschal. A number of people will be sponsored, so we have people available for every event.
Interest already indicated by Brigid, Helouys, Catherine Connor.
 – Working with Vulnerable People-
Anyone working with minors (marshalling, running a class etc) will need to have a WwVP card. The check is free for volunteers, but requires filling in a form, providing passport photos and witnessing by a JP.
Use the Seneschal's details as contact info for volunteer organisation.
Simon to post information and links to paperwork on the website and email list.
 – General Business –
More advertising for meetings needed. This meeting was announced in the minutes from the previous meeting, but was not widely publicised in the leadup to the actual day. Info needs to be sent to email list, website and FB group. Simon undertakes to ensure this is better managed in future.
 Rachel (Liadan) wants volunteers to help with running her A&S event.
 Helouys – thanks for attendees at beginners dance session today. All welcome to future sessions also.
 Ulric – novelty archery shoot coming up, as there is a fifth Sunday in this month. "Winter" archery targets are at 20, 15 and 10 yards. Sunday 30th March, Tuggeranong Archery Club.
 Meeting closed 2:58 pm. 20 people attending. Minutes taken by Joan.
The next Baronial Meeting should be at 2pm, Ainslie Hall, Sunday 13th April.
To the people of Politarchopolis, greetings!
As your new Reeve, I would first like to join the Baron, Baroness and Seneschal by thanking my predecessor, Aeveril of Ambledune (Danni Crawford), for her amazing 7 years of baronial service. The Barony could not have done without you!.
Onto more mundane issues: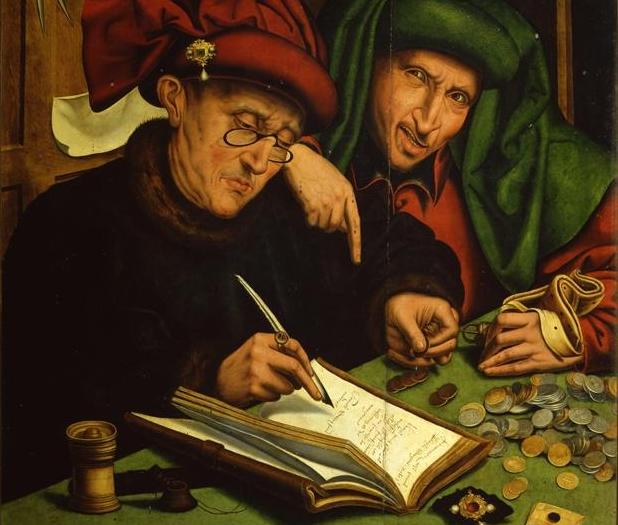 Yearly hall fees are now due:
Adults – $60; Children 5-16 – $30; Children <5 – Free; Families (2 adults + many kids) – $150.
After 1st of May – $5 per session for those who haven't paid.
The $5 for non-members rule persists. Avoid it by joining SCA Ltd here.
Financial Hardship:
Having trouble financially? Come talk to me and we can work something out case-by-case. I'm under Reeve on the Contacts page.
Internet Banking:
I like it. You're welcome to use it – just remember to email me how much you've deposited, why and what reference.
The Baronial bank details are:
BSB: 012 950
Account: 2329 51024
Name: THE SOCIETY FOR CREATIVE ANACHRONISM LTD.
Incoming Tax Receipts:
They must be collected. Please don't include personal expenses on them. This is all for GST.
Outgoing Tax Receipts:
Ask and thou shalt receive, but I won't be writing them up for you unless you ask. (Don't stress about corporate requirements – I'll still be recording all transactions as required under the accounting standards.)
Thanks folks!
~Eberhard