Unfortunately dance practice will not be on this evening as Joanna is unwell.   Dance should resume next week as per the calendar.
Their Majesties have just announced Crispin and Joan as Baron and Baroness designate for Their most glorious Barony of Politarchopolis! The Barony will farewell our beloved Aonghus and Ginevra and welcome Crispin and Joan for Baronial changeover at the Fields of Gold (29 November 2013 – 1 December 2013). See upcoming events for details.
For the outgoing and incoming Barons and Baronesses of Politarchopolis and the glory of the Crown of Lochac, three cheers!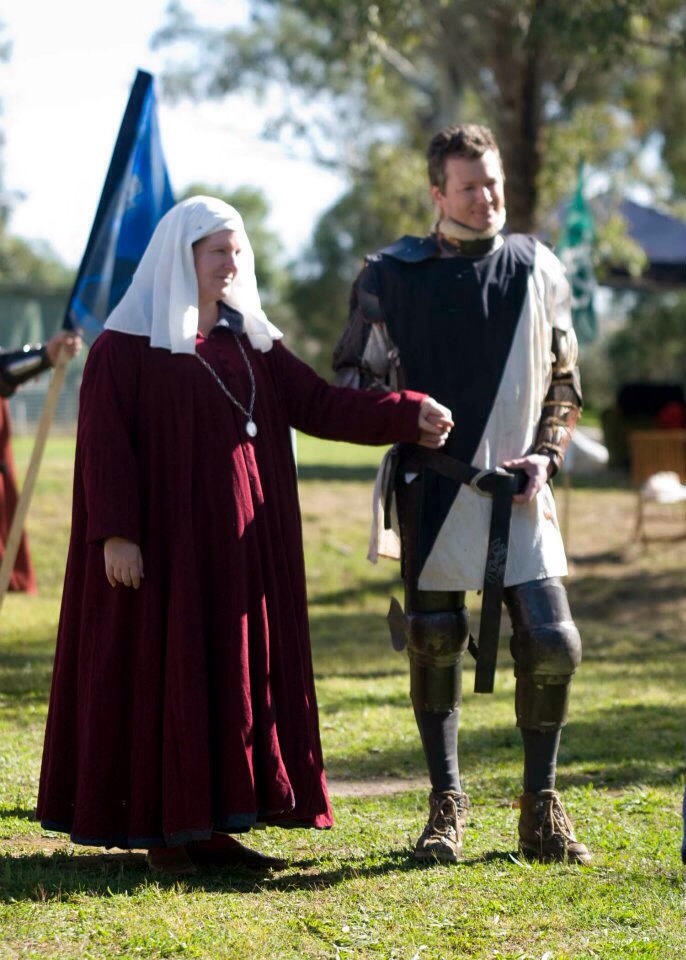 Their Majesties, Niall and Liadan, have with pleasure announced the Baronial candidates for Politarchopolis.
For all the relevant information including links to the candidates letters of intent, please see the 2013 Baronial Selection Process page(UPDATED).
At this time, we continue to celebrate the work of our most noble Baron and Baroness, Aonghus and Ginevra who have kept these lands in such good keep these past years.   The Barony thanks them for their most gracious care.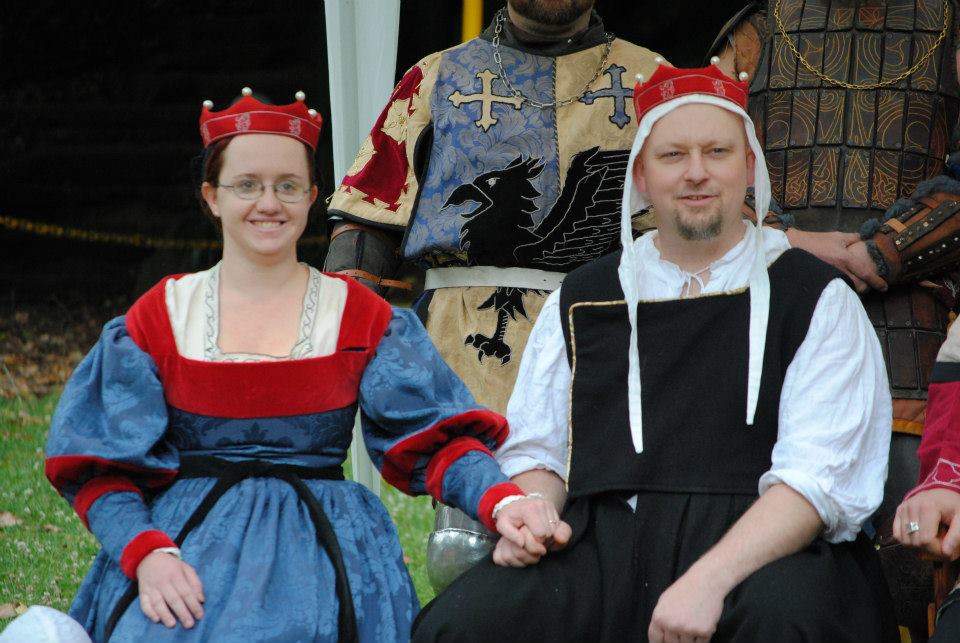 Heavy Champion: Lord Niall of the Orkneys
Fencing Champion: Lord Rauf Le Brewere
Archery Champion: Myfanwy of Ambledune
Captain of Archers: Lord Ulric of Ambledune
Sergeant Guard: Lord Douglas of the Coast
Guard: Lord Valentine de Speiler
Guard: Padriac Mc Lorkan
Guard: Issarn e Tankard
Chamberlain: Dame Joan
Head Lady in waiting: Lady Ceara inghean Ui Sionnach
Lady in waiting: Ysemae McLorkan
Lady in waiting: Lady Cianna de Luca
Herald: Alexander a la Fontaine
Baronial Baby: Xanthe Rose
Greetings all,

Baronial Sunday is coming up this weekend ( Sunday the 7th) and we'd
like to remind you all to join in on a day of garbed SCA fun!

As per usual we have:

- 10 am Archery IKAC competition

- 5.30-6 pm Pot luck dinner

Not so usual

- 3 pm Heavy tournament
Depending on numbers, an Atlantian speed tourney or a double kill,
single elim tournament.

- 4 pm Fencing tournament

Aonghus and Ginevra
Baron & Baroness of Politarchopolis