I have just updated the Roll of Arms as far as I am able. This pretty much means that I've added our awards from Valentines', and a few out of an old post I discovered from Ginevra.
Obviously this still leaves enormous gaps in the record. We've decided it may be useful to put out a call, for you all to look at the existing list and see if you can help to fill those gaps.
If your name is incorrect, that's an easy fix. Send us an email.
If you are sure you have received a certain award, but are not listed, we will need as much info as possible. Give us your name, the current B&B, Herald's name, event and date – as many of these as you can fill in. We will attempt to cross-check your memory with the appropriate herald and B&B, and hopefully our roll of arms for the last decade will look much less ragged.
Fingers crossed!
Joan.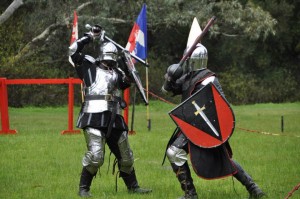 Few activities can match the colour, romance, and excitement of the medieval tournament of chivalry. Knights and Squires, Lords and Ladies compete with one another in displays of prowess and honour.
The Beginner's Combat Course aims to introduce the fundamental principles and techniques of tournament combat, construction of swords and shields along with some of the etiquette and culture of SCA tournaments.
The next course begins Wednesday 19 February 2013  
Venue – Ainslie Scout Hall, corner of Ebden St and Hassall St, AINSLIE.
Cost $20+ weekly Insurance $5 or SCA membership.
Classes are at 6:30pm on Wednesdays with a repeat class Sunday at 2:30pm
All equipment is supplied
Welcome those new to our society  at the Politarchopolis Newcomers feast
When: 8th of March
Where: Ainslie Scout Hall – Cnr of Hassall and Edben St Ainslie
Cost
Newcomers (First event) – $10
Members – $15
Non Members – $18
Activities in the park start at 1 with the hall opening at 4 and the first course around 6.30
Details of the heavy and fencing tournaments to be announced
Booking contact Adam the Renegade via Email: tourist48@hotmail.com or after hours on 0400 299 760
Hope to see lots of you there!
It's all fayre in love and warre!  This Valentine's (15th of February) join us for a day of tournament and feasting!
Will Aphrodite or Ares prove victorious?  You be the judge!
Unfortunately dance practice will not be on this evening as Joanna is unwell.   Dance should resume next week as per the calendar.
Their Majesties have just announced Crispin and Joan as Baron and Baroness designate for Their most glorious Barony of Politarchopolis! The Barony will farewell our beloved Aonghus and Ginevra and welcome Crispin and Joan for Baronial changeover at the Fields of Gold (29 November 2013 – 1 December 2013). See upcoming events for details.
For the outgoing and incoming Barons and Baronesses of Politarchopolis and the glory of the Crown of Lochac, three cheers!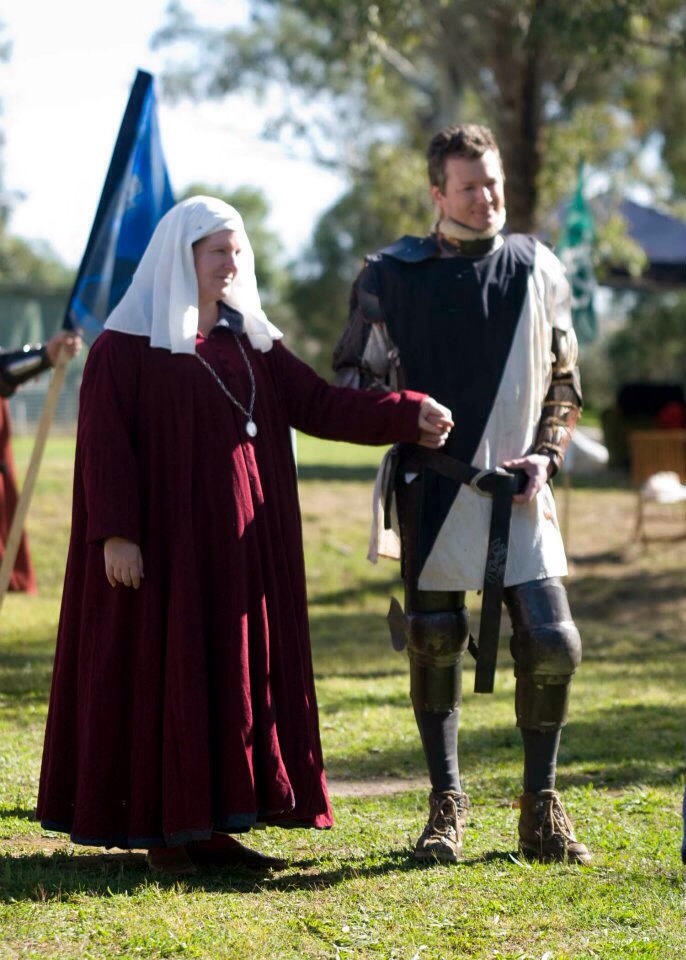 Their Majesties, Niall and Liadan, have with pleasure announced the Baronial candidates for Politarchopolis.
For all the relevant information including links to the candidates letters of intent, please see the 2013 Baronial Selection Process page(UPDATED).
At this time, we continue to celebrate the work of our most noble Baron and Baroness, Aonghus and Ginevra who have kept these lands in such good keep these past years.   The Barony thanks them for their most gracious care.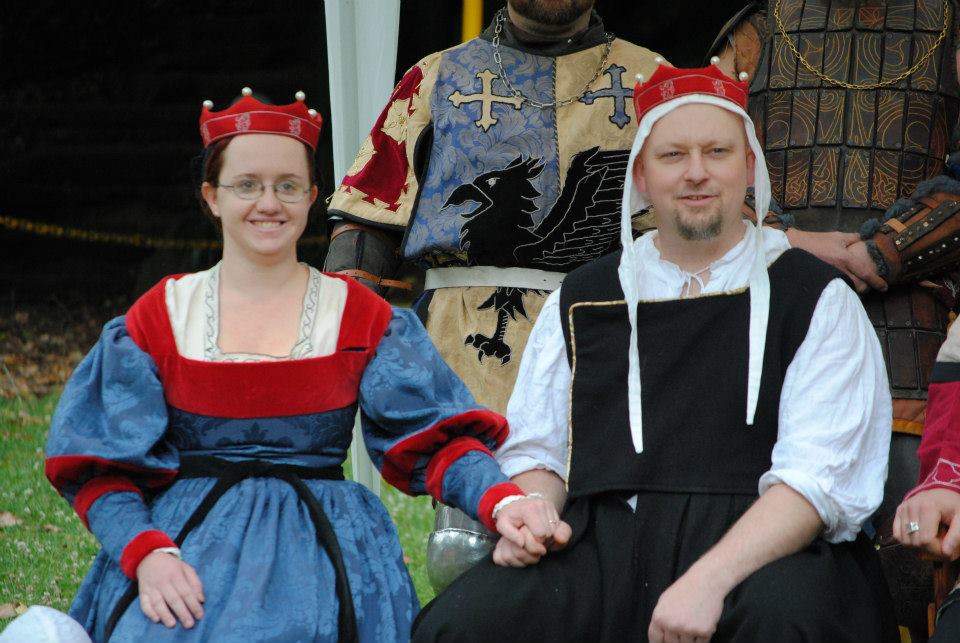 Heavy Champion: Lord Niall of the Orkneys
Fencing Champion: Lord Rauf Le Brewere
Archery Champion: Myfanwy of Ambledune
Captain of Archers: Lord Ulric of Ambledune
Sergeant Guard: Lord Douglas of the Coast
Guard: Lord Valentine de Speiler
Guard: Padriac Mc Lorkan
Guard: Issarn e Tankard
Chamberlain: Dame Joan
Head Lady in waiting: Lady Ceara inghean Ui Sionnach
Lady in waiting: Ysemae McLorkan
Lady in waiting: Lady Cianna de Luca
Herald: Alexander a la Fontaine
Baronial Baby: Xanthe Rose
Greetings all,

Baronial Sunday is coming up this weekend ( Sunday the 7th) and we'd
like to remind you all to join in on a day of garbed SCA fun!

As per usual we have:

- 10 am Archery IKAC competition

- 5.30-6 pm Pot luck dinner

Not so usual

- 3 pm Heavy tournament
Depending on numbers, an Atlantian speed tourney or a double kill,
single elim tournament.

- 4 pm Fencing tournament

Aonghus and Ginevra
Baron & Baroness of Politarchopolis